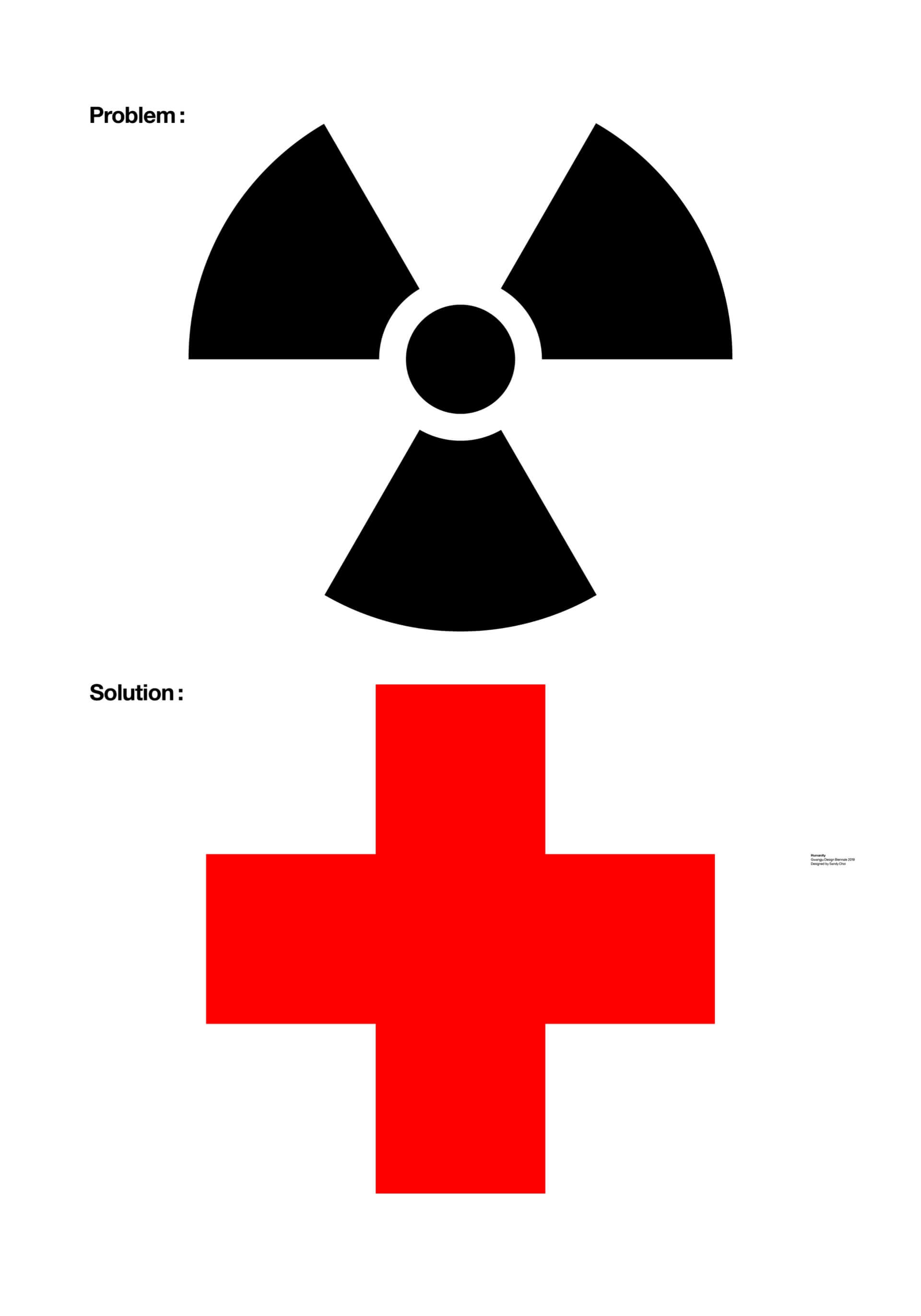 What is design? People often ask me. The essence of good design is always simplicity. A clear message well delivered. Of course, humor will always enhance and impress. Designers are unique individuals. For me, ideas must come first. The visuals then follow. Otherwise, it may look good, but lack any real substance. That's why "ideas" are the real substance and styles are but forms. Designers are shaped by the cities they are in. Because they draw inspiration from the surroundings. If I live in a different city, my designs will of course be different. I like to draw inspiration from what's happening around me rather than following the so-called Hong Kong style. Branding has to fit the brand's personality. I believe every client or product has a unique story. We develop concepts based on these stories. Typography gives voice to a concept. It is a professional discipline. Applying typography incorrectly can damage the content. With books on photographers, the photography is the hero. Therefore, the design should not overpower the imagery. The size of the book will be determined by the style of the photography. To some, it may be simple to design, but to design with simplicity is anything but simple.
Is poster dead?
To me, posters offer us the space for self expression on cultural and social issues. And they are my playground too.
Designers: Sandy Choi, Anna Yuen
"Is it the '1997 Back to the Homeland' connotation? Is it a dictatorship of the clients? A revolution in Hong Kong advertising? Or a famine? Or simply a Chinese version of packing up on the European trend of rounded corners?"
Stefan Sagmeister
Designers: Sandy Choi, Wah
Client: HK4As
"Photography is the art of and for the people."
Street photography of Hong Kong in the 50s and 60s by Fan Ho, an extraordinary master.
Photographs©Fan Ho Trust Estate
Designers: Sandy Choi, Anna Yuen
Publisher: WE Press Company Limited
A contemporary catalogue for modern living.
Designers: Sandy Choi, Wah
Client: Designlink
Publishing Director: Nils Neckel
Editor in Chief: Yoko Choy
Perhaps influenced by Duchamp, this set of six posters on private toilets was created for Hong Kong International Poster Triennial 2004.
Designers: Sandy Choi, Goldie Wong
Organiser: Hong Kong Heritage Museum
Photographers: Francis Chen, Alan Yu
Hong Kong in Venice.
Visual identity for Fundamentally Hong Kong? Delta Four 1984 - 2044.
The 14th International Architecture Exhibition - La Biennale di Venezia.
Designers: Sandy Choi, Gertrude Wong
Client: The Hong Kong Institute of Architects
Curators: Alvin Yip, Doreen Liu, Ivan Fu
Project Manager: Janet Liu
Catalogue Editor: Joel Lo
Beginning with Hawking's 'The Beginning of Time', to the display of old HK's flag to illustrate the significance of our past to the present, the Calendar reveals the common thread that unites all of us in our perception of time.
Designers: Sandy Choi, Toby Ng, Wah
Client: Antalis Hong Kong
Photographer: Ringo Tang
Design for early childhood education.
Designers: Sandy Choi, Gertrude Wong, Anna Yuen
Client: Bebegarten Education Centre
Brand Consultant: Margaret Leung
Designers make choices daily. And, there are a lot of choices designers have to make.
This portfolio is presented by Tai Tak Takeo Fine Paper Co., Ltd, the paper merchant of Mohawk Paper in Hong Kong and Southern China.
Designers: Sandy Choi, Gertrude Wong
Client: Tai Tak Takeo Fine Paper
Copywriter: Margaret Leung
"I don't separate music, sound art, visual art and technology in my creations..."
Designers: Sandy Choi, Anna Yuen
Client: GayBird
Editor: Tsao Yidi
Illustrator: Justin Wong
Photographer: Phoebe Wong
Humanity: Poster for Gwangju Design Biennale 2019
Client:
The design is too simple.
Designer:
It is designed to be simple.